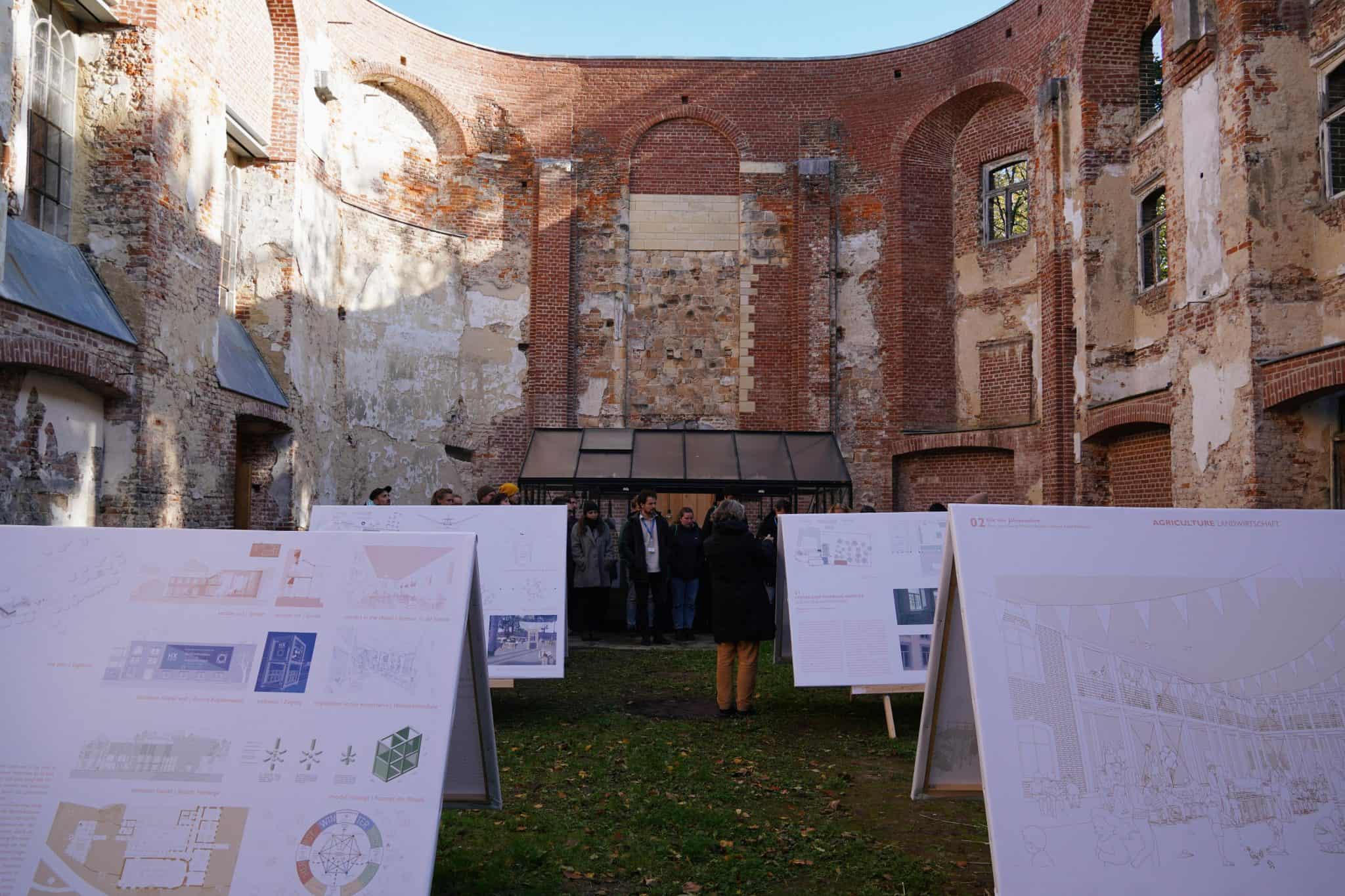 Exhibition "sustainable Hoogcruts"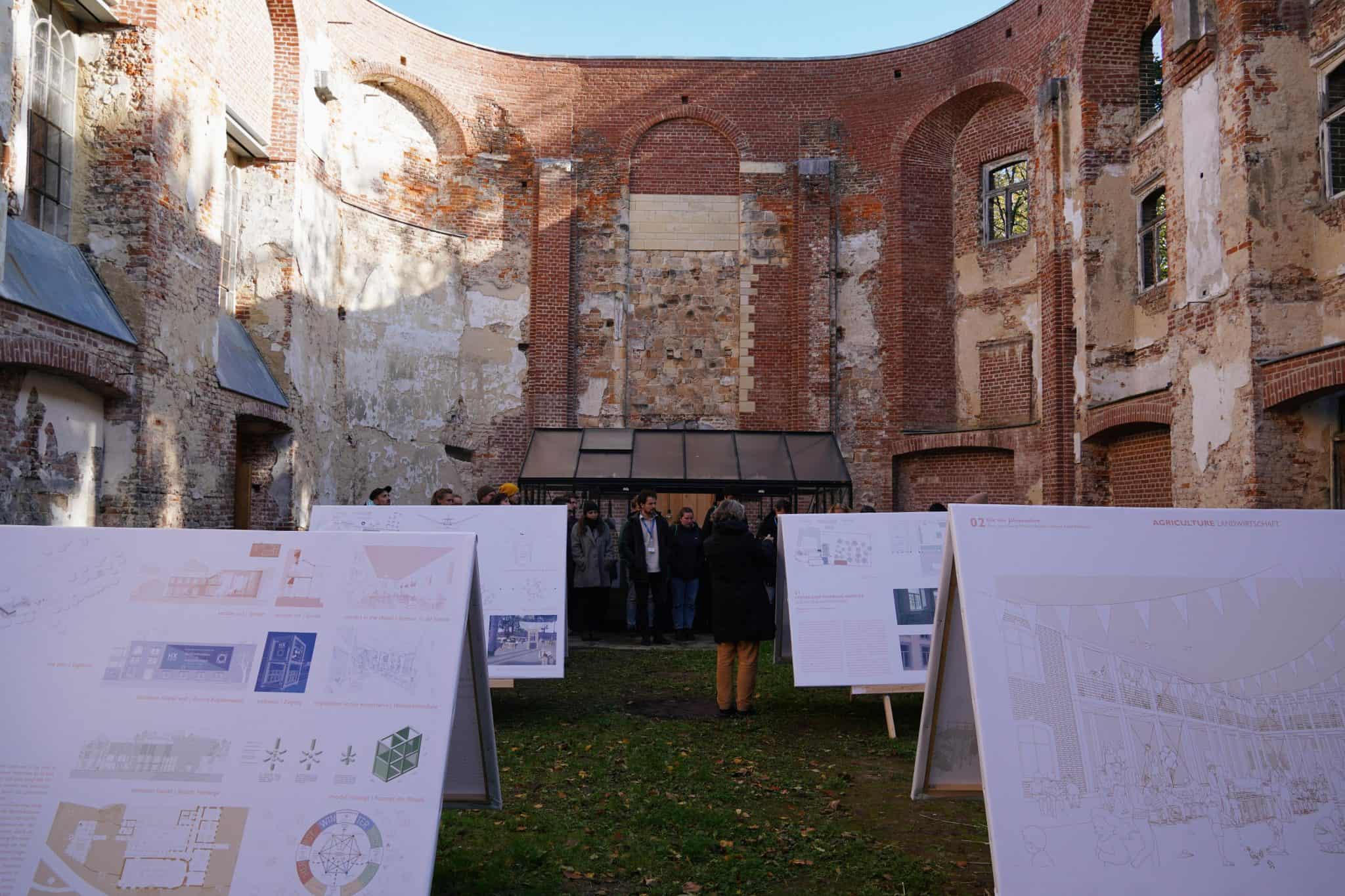 An exhibition in the context of the 1st archireg symposium "sustainable Euregio"
The project task:
After the successful conclusion of our Summer Academy 2020 in the monastery garden of Hoogcruts, we would like to broaden our view once again and would like to explore the potentials of the entire site in the territorial context of South Limburg. This opening up towards the landscape context and the region is guided by questions such as those currently posed by the owner of the former monastery complex, the "Stichting het Limburgs Landschap".
Together with the foundation, we would like to further develop the monastery in the sense of a thinking and future workshop. In the protection of the monastery walls, we can reflect together on the life of tomorrow. How will we eat, live and build in the future? What qualities of life are desirable for us? How can we prepare ourselves in everyday life for future ecological and economic crises? What social and technical innovations could help us meet future challenges?
The course was designed and supervised by Prof. Axel Sowa and Carolin Stapenhorst. The exhibition shows the results of the students from Aachen and Erfurt.
Exhibition
sustainable hoogcruts
Exhibition opening
22-23 October 2021 during the 1st archireg symposium in the Hoogcruts monastery complex
Further information
The opening of the exhibition