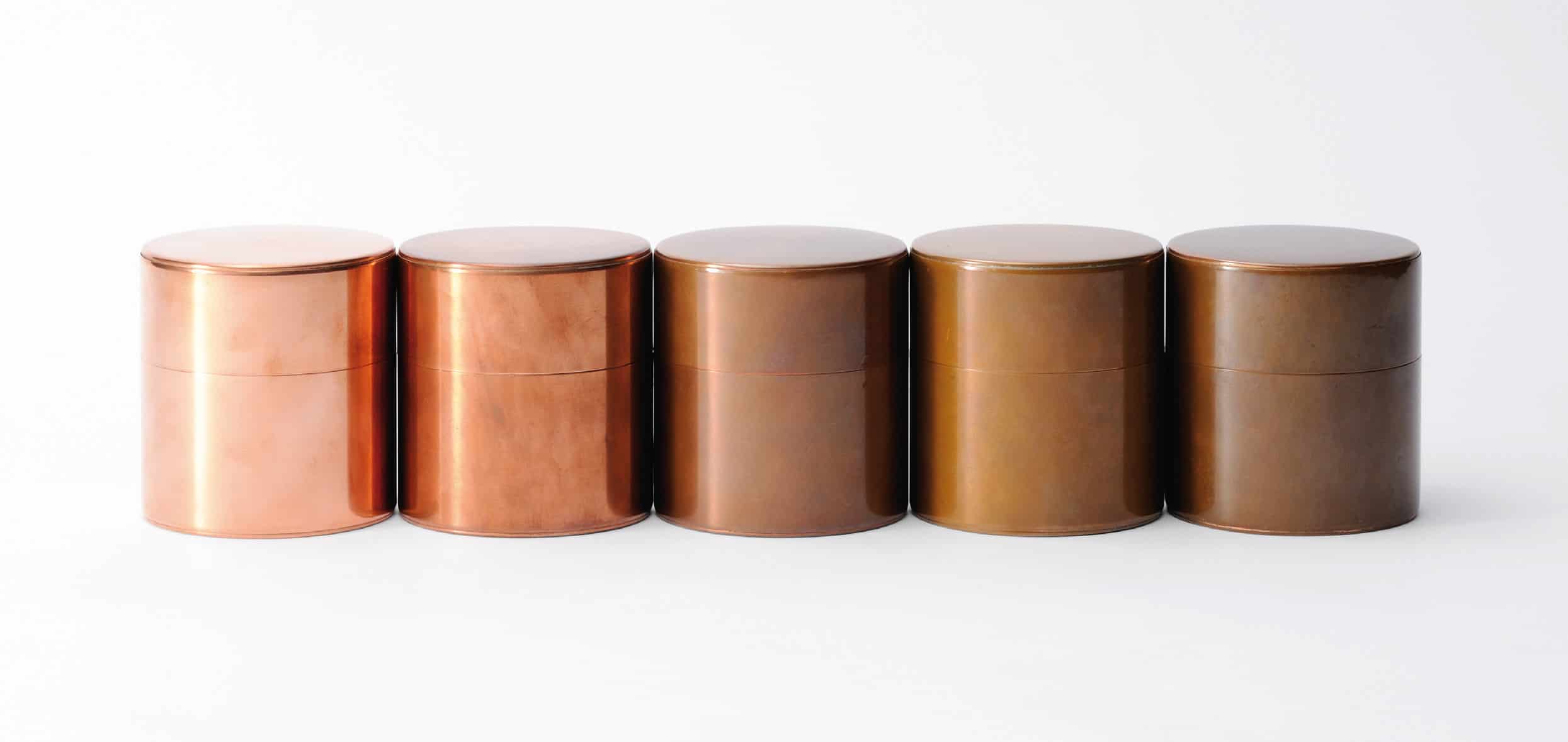 Exhibition "On the Art of Building a Teahouse"
THE ART OF BUILDING A TEAHOUSE
Excursions into Japanese Aesthetics
27 October 2017 until 18 February 2018
VERNISSAGE
Thursday, 26 October 2017, 7 pm
Speakers:
Dr. Eva Kraus, Director Neues Museum
Hidenao Yanagi, Consul General, Japanese Consulate General Munich
Dr. Murielle Hladik and Prof. Axel Sowa, guest curators of the exhibition
Klarissenplatz 90402 Nürnberg www.nmn.de
NEUES MUSEUM
State Museum for
Art and Design Nuremberg
With friendly
Support from
© Kengo Kuma & Associates
The starting point of the museum's voyage of discovery is the traditional Japanese teahouse, a place of
spiritual practice. This practice was founded by the famous tea master Sen no Rikyû
(1522 – 1591), who understood the tea ceremony as a synaesthetic event. Tea houses, according to
Rikyû's recommendation, should be emphatically simple and made of materials that are resistant to wear and tear
and can hardly withstand the effects of the weather. From the Japanese tea culture
and its connection to Zen Buddhism emerges an aesthetic of lightness, fragility
and the ephemeral, to which we owe objects of overwhelming beauty.
The exhibition offers new approaches to the essential ideas of an aesthetic practice of
transformation. In it, the simple act of drinking tea becomes a ceremonial act. Everyday activities
and objects become the starting point for a mediation on matter and time.
The tea house created for this purpose is the site of a spatio-temporal condensation. In it,
the banal takes on meaning and everyday simplicity takes on the glamour of the special. The tea ceremony
suspends the flow of time. It celebrates the pure, unrepeatable moment. However, it can only happen
if the participants are prepared
transform themselves. For it is only by changing their own perception
that the "Way of Tea" becomes an aesthetic practice in which the strict separation of art and life
is overcome.
In the exhibition, the fundamental ideas of Japanese tea aesthetics are unfolded and made tangible within the framework
of seven thematic sections. The works of
art, architecture, design and photography exhibited in the sections are part of a cultural-historical
development. The authors of the exhibited works perform
skillful transfer performances: In dialogue with craft and design traditions,
they update the central motifs and themes of tea culture using
contemporary materials and innovative forms.
The section Fleetingness and Inpermanence (Mujô) refers to the Buddhist roots
of Japanese aesthetics, in which the transience of things is part of their beauty. The
design of the Hôjô-an pavilion conceived by Kengo Kuma, for example, is based entirely on the fragility
of materials and constructive connections. The works by Atelier Bow-Wow and by
Wajiro Kon in the section Reconstruction and Deconstruction refer to cyclical processes,
characterised by destruction, loss of form and reconstruction. Catastrophes and their
overcoming become the subjects of artistic debate here. Works by Hiroshi
Sugimoto and Yasuaki Onishi enrich the chapter Flowing Boundaries with representations
of materiality at the limits of the perceptible. The Nature and Artefact section brings together
works that derive their aesthetic appeal from making natural processes visible. Under
the title New Craft, objects are gathered in which craft traditions of
centuries-old existence are given a contemporary appreciation and renewal. In the
section The Value of Imperfection, a selection of outstanding works
offers insights into the broad spectrum of contemporary Japanese ceramics. Mediated through
works of textile art, the section Cut and Continuity refers to notions of wholeness
and fragment as central tenets of Japanese aesthetics.
Participating artists include: Atelier Bow Wow (Architecture), Masaki FUJIHATA
(New Media), Naoya HATAKEYAMA (Photography), Hosoo (Textile Art), Kaikado (Handicrafts),
Takahiro KONDO (ceramics), Kengo KUMA (architecture), Issey MIYAKE (fashion),
Makoto OFUNE (Art Installation), Yasuaki ONISHI (Art Installation), Hiroshi
SUGIMOTO (photography), Reijiro WADA (sculpture/installation).
NEUES MUSEUM Luitpoldstraße 5 90402 Nürnberg www.nmn.de
Eva Martin Deputy Director, Head of Public Relations and Press Relations Tel. +49 (0)911 240 20 41 eva.martin@nmn.de
The exhibition is a cooperation of the Neues Museum with the guest curators
Murielle Hladik und Axel Sowa.
Parallel to the exhibition in the collection is the presentation Ikko Tanaka. Posters from Japan
on display. A cooperation between the Neues Museum and the Neue Sammlung – The Design Museum.
Curator: Dr Corinna Rösner.
ABOUT THE GUEST CURATORS
Dr Murielle Hladik is an architect, doctor of philosophy and curator. She is a member of the
French research network JAPARCHI. Most recently, her exhibition Design & Innovation
– Matepriality & Immateriality was shown at ddd gallery in Kyoto (Sept-Oct 2016).
Prof. Axel Sowa is an author and critic. He teaches architectural theory at RWTH Aachen University
and is editor of the journal Candide. Journal for Architectural Knowledge,
which is published by Hatje Cantz.
PRESS PHOTOS
Press photos of the exhibition can be found at: www.nmn.de/de/presse/japan.htm
PRESS CONTACT
Eva Martin, Deputy Director, Head of Public and Press Relations,
Tel. +49 (0)911 240 20 41, eva.martin@nmn.de
GUIDES in the exhibition: Saturdays 3 p.m., Sundays 11 a.m.
Cost: 3 euros each in addition to the admission price
OPENING HOURS
Tuesday till Sunday 10 a.m. till 6 p.m.
Thursday 10 a.m. to 8 p.m.
Monday closed
ADMISSION PRICES
6,- Euro, reduced 5,- Euro