M1 – Project: Sustainable Hoogcruts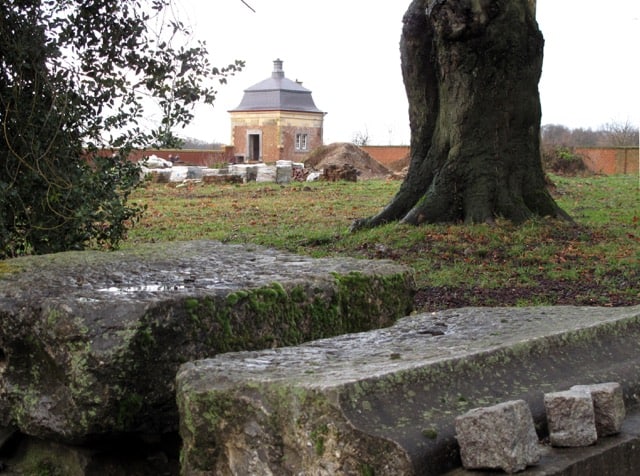 The former monastery complex of Hoogcruts near the Dutch municipality of Gulpen is in the process of being rebuilt. Commissioned by the Limburg Landscape Foundation, the owner of the site, the HX agency accompanies the consolidation of the site and designs a transitional period with numerous interim uses. In close coordination with HX, we would like to promote the programme discussion on site in the course of the M1 project and develop innovative proposals for the future use of the site. Of outstanding importance is the geographical location of Hoogcruts. The location is equally accessible from the architecture schools of Maastricht, Hasselt, Liège and Aachen and offers ideal conditions for joint building experiments. In our proposals for the careful conversion of the monastery complex, we would like to keep the euregional dimension of local development in mind above all.
The former abbey of Hoogcruts near the Dutch town of Gulpen is currently being redeveloped. HX, a Maastricht based planning agency, has been mandated by the owner of the place, the Landscape Foundation of Limburg. HX has been charged to conduct preliminary restoration, and to envision a series of temporary uses. In close cooperation with HX, we intend to develop innovative proposals, which are likely to nurture the discussion about the future of Hoogcruts. The geographic position of the place is of outstanding importance. The ancient abbey can be easily reached from architectural schools of Maastricht, Hasselt, Liège and Aachen, and offers ideal conditions for communal building experiments. When developing proposals for a wary retrofitting of the ancient abbey, we shall keep in mind the euregional dimension of the place.
Lecturer: Prof. Axel Sowa